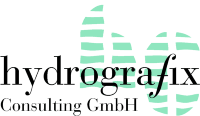 We offer you every service ranging from

conception and implementation

Planning and conception in order to introduce Lotus Notes / Domino into your business.
Project management and, respectively, project accompaniment (server and client installations, mailrouting, etc.).
Integration of Lotus Notes / Domino in an existing infrastructure.
Support.

Migration and Updates

Migration of an existing infrastructure to Lotus Notes / Domino
Implementation of updates within Lotus Notes / Domino
Consultation during the migration with respect to updates within Lotus Notes / Domino

to project management

Coordination and project accompaniment of complex Domino projects
Quality control of projects in progress or projects already implemented

Implemented projects were conducted for the following customers

Deutsche Bank
Commerzbank

If you have any questions concerning implemented projects, you can contact us here.