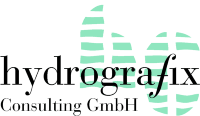 &nbsp
hydrografix Consulting GmbH

was founded in October 1999 and since then has successfully provided organisation and IT-consulting support together with assistance in software-development and system integration.

We conduct projects both independently or jointly with our customers. It is always our aim to produce customised solutions which show a high degree of practicability and user friendliness.


Since the beginning of 2008 exists the subsidiary company hydrografix Consulting AB in Stockholm, too.