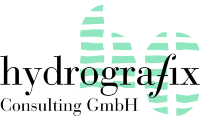 Monday, 04.04.2011

Since beginning of April we cooperate with Cooperteam, too.


Wednesday, 02.03.2011

With our partner T-Soft@mail we are on the DNUG stand on the CeBit 2011


Thursday, 28.02.2008

Our subsidiary company hydrografix Consulting AB is now finally registered on this name.


Tuesday, 11.01.2005

We have enhanced our internet profile.
We can now also be reached at www.hydrografix.se.

Thursday, 22.05.2003

Hydrografix Consulting sponsors the Theatermobil of the "Staedtische Buehne Frankfurt".
The mobile theatre was presented on the 22nd May 2003 at the Willy-Brand-Platz in Frankfurt.
After the presentation the play Platonow was shown.
http://www.schauspielfrankfurt.de/spielplan/contents

Monday, 03.03.2003

IBM certification to IBM Certified Specialist - DB2 V7.1 User

Wednesday, 18.12.2002

IBM certification to Principal CLP Domino R5 System Administrator

Wednesday, 11.12.2002

IBM certification to CLP Domino R5 System Administrator

Monday, 11.11.2002

Our new web site is online !! 

Monday, 28.10.2002

Official Permission to start as a temporary-employment agency.
last modified on
Thu, 30.06.2011 14:21:40